2 Euro - 125th Anniversary of Birth of Frans Eemil Sillanpää (2013)
Get this coin! These CoinsBook users have this coin for exchange. Offer a swap!
User Quantity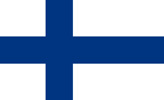 Features
| | |
| --- | --- |
| Denomination | 2 Euro |
| Catalog Number | KM# 193 |
| Weight (g) | 8.5 |
| Diameter (mm) | 25.75 |
| Thickness (mm) | 2.2 |
| Shape: | Round |
| Composition: | Bi-metallic Nickel-Brass plated Nickel center in Copper-Nickel ring |
| | Magnetic |
| Currency Value (USD) | 2.16 |
| Orientation | Medal orientation ↑↑ |
| | Commemorative |
Obverse
Engraved by Reijo Paavilainen
Lettering:
F. E. SILLANPÄÄ
2013
1888 1964
FI

Description:
The 125th anniversary of the birth of Nobel Prize winning author F. E. SILLANPÄÄ.
Sillanpää's portrait. At the top, in semi-circle, the words 'F. E. SILLANPÄÄ'. At the left, the year '1888' and the mint mark. At the right, the year '1964', the indication of the issuing country 'FI' and the year of issuance '2013'. This is a special coin to commemorate the grandfather of a whole nation. F. E. SILLANPÄÄ was a master of style who brought deep insights about the relationship between people and nature into Finnish literature. He was awarded the Nobel prize in 1939 based in particular on the works Meek Heritage and The Maid Silja. This masterful author gained even more national renown with his popular radio appearances and memorable Christmas columns. After the war years, the master writer evolved into the long-bearded 'Taata', the unofficial grandfather to the country. From recollections of his childhood Christmases emerged a well-loved tradition: Grandpa gathered the whole nation devoutly around their radios with his easy-going Christmas 'talks'. The coin's outer ring bears the 12 stars of the European Union.
Reverse
Engraved by Luc Luycx
Lettering:
2 EURO LL

Edge
Lettering:
SUOMI FINLAND

Description:
Milled with inscription.
| Year | Mintage | Comment | Rarity |
| --- | --- | --- | --- |
| 2013 FI | 1,000,000 | | Common |
| 2013 FI | 11,000 | Proof | Not Common |