2 Euro - The fight against AIDS by way of World AIDS Day (2014)
Get this coin! These CoinsBook users have this coin for exchange. Offer a swap!
User Quantity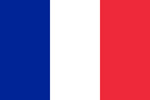 Features
| | |
| --- | --- |
| Denomination | 2 Euro |
| Weight (g) | 8.5 |
| Diameter (mm) | 25.75 |
| Thickness (mm) | 2.2 |
| Shape: | Round |
| Composition: | Bi-metallic Nickel-Brass plated Nickel center in Copper-Nickel ring |
| | Magnetic |
| Currency Value (USD) | 2.43 |
| Orientation | Medal orientation ↑↑ |
| | Commemorative |
Obverse
Description:
The red ribbon, symbolising the fight against AIDS, is featured in the coin's central field. The ribbon was created by the Visual AIDS Artists Caucus and the US painter Frank Moore. It should be worn close to the heart to symbolise solidarity with AIDS sufferers and is in the shape of an upside-down V. The idea is for it to be worn as a V one day to signify victory over the disease. There are three ribbons in the central field. One is in the conventional position and will be coloured red for the brilliant uncirculated (BU) and proof (PRF) versions. The other two ribbons are inverted and associated with two Vs to strengthen the symbolism of the much-hoped-for victory over the disease. The date 1 December, Unesco World AIDS Day, appears at the top of the central field. The coin's outer ring bears the 12 stars of the European Union.
Reverse
Engraved by Luc Luycx
Lettering:
2 EURO
LL

Description:
Map of 15 EU members in their entirety. Six fine lines cut across the map except where there is landmass and have a star at each end – reflecting the twelve stars on the flag of Europe. Across the map is the word EURO, and a large number 2 appears to the left hand side of the coin. The designer's initials LL.
| Year | Mintage | Comment | Rarity |
| --- | --- | --- | --- |
| 2014 | 3,000,000 | | Common |