2 Euro - Federal States: Hessen (2015)
Get this coin! These CoinsBook users have this coin for exchange. Offer a swap!
User Quantity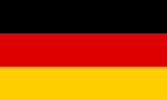 Features
| | |
| --- | --- |
| Denomination | 2 Euro |
| Catalog Number | KM# 336 |
| Weight (g) | 8.5 |
| Diameter (mm) | 25.75 |
| Thickness (mm) | 2.2 |
| Shape: | Round |
| Composition: | Bi-metallic Nickel-Brass plated Nickel center in Copper-Nickel ring |
| | Magnetic |
| Currency Value (USD) | 2.4 |
| Orientation | Medal orientation ↑↑ |
| | Commemorative |
Obverse
Lettering:
2015 D
HH
HESSEN

Description:
The design depicts a classic perspective on St. Paul's Church in Frankfurt (the 'Paulskirche' was the seat of Germany's first freely elected legislative body in 1849 and is regarded as the cradle of German democracy) and is therefore the perspective possessing the greatest recognition value. The design incisively brings out the tension between the dominant tower and the elliptical structure of the church. The slightly exaggerated flight of steps has an inviting quality while simultaneously offering support to the subjacent inscription 'HESSEN' (the Federal State of Hessen in which St. Paul's Church is situated).The inner part also features the year '2015' and the mint mark of the respective mint ('A', 'D', 'F', 'G' or 'J') at the left side as well as the issuing country's indication 'D' and the engraver's mark (the initials 'HH' — Heinz Hoyer) at the right side. The coin's outer ring depicts the 12 stars of the European flag.
Reverse
Engraved by Luc Luycx
Lettering:
2 EURO
LL

Description:
Map of 15 EU members in their entirety. Six fine lines cut across the map except where there is landmass and have a star at each end – reflecting the twelve stars on the flag of Europe. Across the map is the word EURO, and a large number 2 appears to the left hand side of the coin. The designer's initials LL.
| Year | Mintage | Comment | Rarity |
| --- | --- | --- | --- |
| 2015 A | | | Common |
| 2015 A | | In sets only | Unknown |
| 2015 A | | Proof | Unknown |
| 2015 D | | | Common |
| 2015 D | | In sets only | Unknown |
| 2015 D | | Proof | Unknown |
| 2015 F | | | Common |
| 2015 F | | In sets only | Unknown |
| 2015 F | | Proof | Unknown |
| 2015 G | | | Common |
| 2015 G | | In sets only | Unknown |
| 2015 G | | Proof | Unknown |
| 2015 J | | | Common |
| 2015 J | | In sets only | Unknown |
| 2015 J | | Proof | Unknown |