2 Euro - 150th Anniversary of the Portuguese Red Cross (2015)
Get this coin! These CoinsBook users have this coin for exchange. Offer a swap!
User Quantity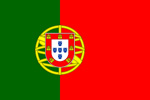 Features
| | |
| --- | --- |
| Denomination | 2 Euro |
| Catalog Number | KM# 850 |
| Weight (g) | 8.5 |
| Diameter (mm) | 25.75 |
| Thickness (mm) | 2.2 |
| Shape: | Round |
| Composition: | Bi-metallic Nickel-Brass plated Nickel center in Copper-Nickel ring |
| | Magnetic |
| Currency Value (USD) | 2.41 |
| Orientation | Medal orientation ↑↑ |
| | Commemorative |
Obverse
Engraved by António Marinho
Lettering:
CRUZ VERMELHA PORTUGUESA
PORTUGAL
∙1865∙2015
INCM - A. M.

Description:
The design depicts a visual composition based on the well-known cross, symbol of the organisation, replicated several times to represent the expansion of the humanitarian action both in Portugal and abroad. The contour of a hand in the background symbolises the different kinds of help given by the organisation to the people, mostly medical, but also and among others: cooperating, constructing and supporting. At the left side, in semicircle, the inscription 'CRUZ VERMELHA PORTUGUESA'. At the top, the Coat of Arms and the name of the issuing country 'PORTUGAL' and at the bottom the years '1865' and '2015'. The coin's outer ring depicts the 12 stars of the European flag.
Reverse
Engraved by Luc Luycx
Lettering:
2 EURO
LL

Description:
Map of 15 EU members in their entirety. Six fine lines cut across the map except where there is landmass and have a star at each end – reflecting the twelve stars on the flag of Europe. Across the map is the word EURO, and a large number 2 appears to the left hand side of the coin. The designer's initials LL.
| Year | Mintage | Comment | Rarity |
| --- | --- | --- | --- |
| 2015 | 520,000 | | Common |