How to wrap/pack/send coins to a foreign country
How to wrap/pack/send coins to a foreign country
---
Hello,
this is first time I'm going to sending coins via post to a foreign country. And now I have a lot of questions:
how to wrap and pack coins for this long trip?
Should I send register or unregister mail?
If not registered, how often envelopes do not reach the destination addresses?
Thanks in advance
how to wrap and pack coins for this long trip?
basically this question is answered with one word "MANNERS"
it says too much about a person the way you give /send sometning and no matter if you send expensive unc coins
or used commun coins... Respect your word or what you offer to send,
For years i exchanged mint stamps and they are more delicate than coin
If you send unc coins you must put them in capsules , then put them is something hard like a paperboard
after that in a envelope with plastic burbles...in many years i've exchanged only 2 times my packages arrives damages..so i replace them , sending another package for free.
Should I send register or unregister mail?
Definitivelly only registered letters...I only accept registered letters, as same way i only send registered letters...
cause its the only way to track them..comun sendings are lost , broken or stolen..and takes very long time
even with registered letters sometimes there are problems. Registered letters are more expensive than comun letters , but is espensive for both
Hello,
I don't agree with juancarlos about registered mail. In some countries registered mail is very expensive, you should think about value of sended coins, cause post might cost more than coins worth.
Regards, Maida

Tom1410
From: Lithuania

7 years ago
Hello to everyone,
I'll try to describe how I pack coins: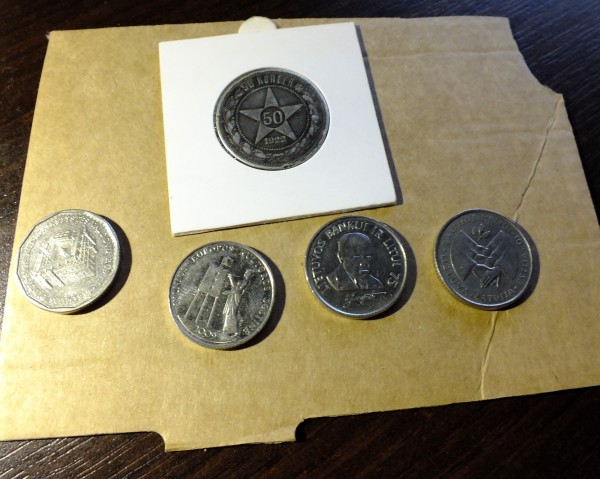 Most important is to prevent coins from moving in the envelope, so I wrap them to foil:
and then adhering in a carton: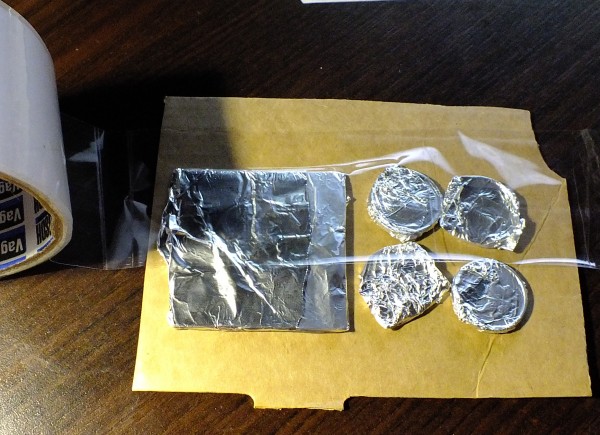 And I always use padded envelope: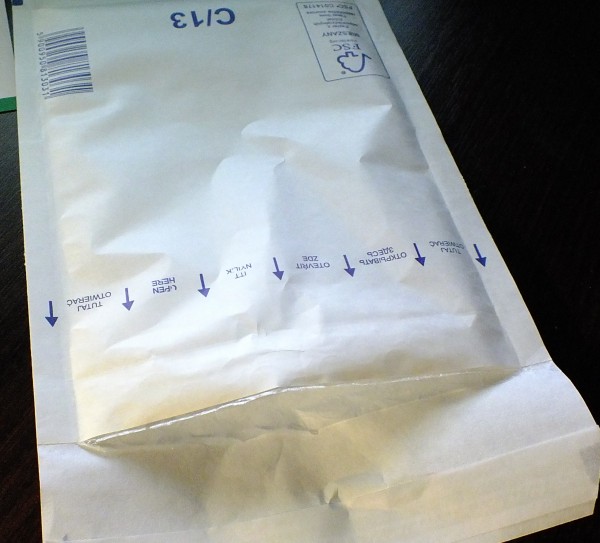 Hope this helps.
Of course for higher value coins can be used smarter methods :)
Regards, Tomas
Edited 7 years ago

Tom1410
From: Lithuania

7 years ago
Now about postal servises: for EU countries, USA or Canada I don't use registered mail, had a lot a swaps with no stolen/lost mail. Registered mail is expensive so swap must be of high value.
Regards, Tomas
expensive coins I put in a special envelope for coins, and cheap coins in a paper towel, then I adhering them on a cardboard on each side and then just in an envelope. Around the sides of the envelope adhesive tape so that it can not tear or a special envelope.
basically the same as Tom 1410
Hi Tallulah,

We usually ship (mostly uncleaned unattributed) ancient coins in bulk to client-distributors and client-collectors around the world - we are antiquities dealers to antiquities dealers.

To answer your questions:

1.) How to wrap and package: wrap coins in tight wad/ball/bock. Then wrap in bubble-wrap securely. Place this in a larger box that also has bubble-wrap to secure the contents.

2.) Send registered or unregistered: always send registered and insured - if not registered, the package will be stolen on the way.

3.) How often packages do not reach destination if unregistered - please see answer to question #2.

kindest regards,

B. Leon
Z.Z. Antiquities, Ltd.
Jerusalem
www.zzantiquities.com
www.zzancientart.com




Hi, in lot of countries it's illegal to send "money" using mail. If they will ask you to fill declaration in post office, write that it's a gift and you send "Collectible tokens" or something like that, so that the customs won't think it's a money. Also you'll need to specify value of a parcel, write few $, cause receiver gonna have to pay taxes if value exceeds maximum.
Edited 7 years ago
I have lived in S. Korea for the better part of 55 years. And, I do have APO capabillities.
If you send by APO, always insure and register your coins. Charges should include the extra costs of both services. I have some dealers who send to me at my APO address, and some insure/register and some do not. If a sender does not do both, then they will have a hard time in
recouping any loss. When sending to an address outside of the U.S. system, then I would recommend always insuring the pkg. Most will (now)
get through to S. Korea. But, when S. Korea was poor, it was hit and miss at best.
Just want to say, thanks for all. Had about 10 swaps with any extra fees and charges.
In order to participate in discussions you must login.